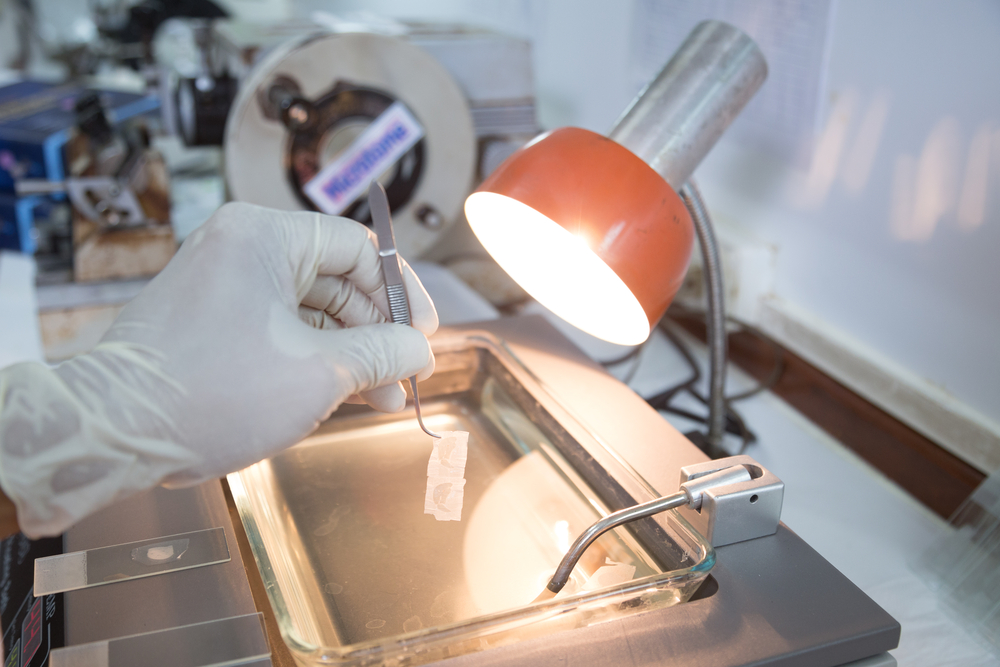 College
Royal College of Pathologists of Australasia

College website
Entry Requirements
General medical registration
Employment in an accredited training position

Annual administrative cost
$1,000 - $1,999

What is it?
Pathology is the medical specialty concerned with the study of the nature and causes of diseases. Pathologists are specialist medical practitioners who study the cause of disease and the ways in which diseases affect our bodies by examining changes in the tissues and in blood and other body fluids. Some of these changes show the potential to develop a disease, while others show its presence, cause or severity or monitor its progress or the effects of treatment.
Anatomical Pathology is the branch of pathology that deals with the tissue diagnosis of disease.  The tissue on which the diagnosis is made may be biopsy material taken from a patient in the operating theatre, on the ward or from an autopsy (post-mortem). The work of most Anatomical Pathologists is, however, on tissue from living patients. A large part of this is the detection and diagnosis of cancer. A tissue diagnosis is essential before starting treatment involving major surgery, radiation or drugs, treatments that may have major side effects.
Application
Initial Application Cycle
April - June
July - September
October - December

Application Cycle Details
Initial registration form must be submitted within 2 months of commencing training
Closing date of annual registration: February
Application Cost
$1 - $499

Detailed Cost
Initial Registration Fee: AUD $110
First Year Training Fee (full year): $1,122 (variable depending on start date)
Annual Training Fee: AUD $1,122
Basic Pathological Sciences Examination Fee: AUD $660 (AUD $130 for current medical students)
Single Discipline Part I Examination Fee: AUD $2,300
Single Discipline Part II Examination Fee: AUD $2,300
Total training time
Training requirements
TOTAL: minimum 5 years (full-time) 
minimum 5 years (full-time) training in accredited laboratories with 4 of the 5 years in the specified discipline (no more than 4 years in one institution is allowed)
minimum 3 months (full-time) in cytopathology with continued exposure throughout training
trainees are encouraged to spend at least one aggregate year of their training in one or more branches of pathology outside their chosen discipline
Number of assessments per annum
< 5

Assessment details
Basic Pathological Sciences (BPS) examination
usually taken before or during the first year of training (open to registered trainees, prevocational doctors, and medical students)
a pass or exemption in the examination is required before sitting the Part II examination)
Anatomical Pathology Part I examination (initial attempt in year 3 of training)
Anatomical Pathology Part II examination (generally taken in the final year of training)
Main assessment cost
$4,500+

Want to see more? As an AMA member you can also compare
Training details
Assessment details
Program positions
Gender ratio
Plus more
Already a member, login now to access the full guide.
Not a member? Join the AMA for access to the full guide, careers advice and much more!